Taking Away the Vote — and a Black Man's Land
By Todd Lewan
Associated Press Writer

Part Two of a series. Part 1 available in The Authentic Voice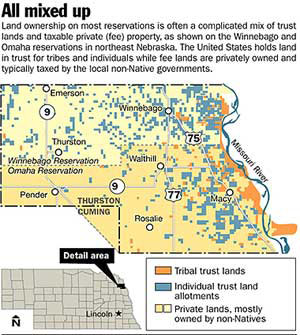 COLUMBUS, Miss. — Robert Gleed was 17 when he escaped from a Virginia slaveowner and trailed his sweetheart to eastern Mississippi. Here, in the years after the Civil War, he prospered, owning 295 acres of farmland, three city lots, a stately home and a general store, according to county records.
It was a time when America's blacks were testing their new freedom under the protection of the occupying Union army. Many were acquiring land, voting, building, schools, joining the ranks of the Republican Party — the party of Lincoln.
But one violent night in the waning days of Reconstruction, Nov. 1, 1875, Gleed lost it all.
He had been running for sheriff of Lowndes Country. On the eve of the election, a mob of whites attacked a parade of his supporters. Four blacks were killed, one on the sidewalk in front of Gleed's store.
Gleed was a man of stature in Columbus — president of the Mercantile Land and Banking Co., head of the county Chamber of Commerce, a two-time Mississippi state senator who had helped pass a law against racial discrimination on public transportation.
But the only thing that saved him that night, according to historical accounts, was a white friend who hid him in a well.
At the time, Lowndes County had 3,800 registered black voters, nearly all of them Republicans, as was Gleed. There were only 1,250 whites registered, nearly all as Democrats, the Columbia Press reported at the time.
As the mob of torch-carrying whites surged through town on election eve, fires broke out. Whites invaded Gleed's house, shot up his furniture, shredded his wife's clothing.
The next day, Gleed's opponent, a white Democrat, was elected sheriff. Gleed fled to Paris, Texas, leaving behind his house, his general store, and its stock, his city lots and farmland.
Soon after, two white townspeople claimed Gleed owed them money, and foreclosed on his property, records show.
Toby W. Johnston liquidated the store and stock, pocketing $941. Bernard G. Nedrick, a city councilman, took 215 acres of Gleed's farm for what he said was a $125 debt. Hendrick snapped up Gleed's home and an adjacent lot for $11 at an auction, and later took the rest of Gleed's city holdings for $500.
In the 1940s, the old Gleed farm was sold to the federal government; today, U.S. Highway 50 runs through it. One of Gleed's city lots now holds four houses, a gas station and Associated Realty.
"I guess I don't care who owned it previously," Bob Oaks, president of the realty company, said when told about Gleed. "That's bad, but it sounds like he abandoned his property."
Gleed was 80 when he died on July 24, 1916. His obituary in the Columbus Commercial newspaper said he was "believed to have been the last remaining negro who has served Lowndes County in an office which is now filled by honorable and distinguished white citizens."
–––
EDITOR'S NOTE – Associated Press Writer Allen G. Breed contributed to this report.
Next StoryReturn to Series: Torn from the LandMore Stories: The Authentic Voice
For More Information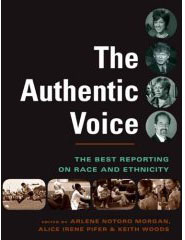 Torn from the Land is characterized by strong research, attention to detail, sound historical context, and compelling quotes. Central to the series' power is the meticulous investigative reporting of AP reporters Dolores Barclay and Todd Lewan and the decision of editor Bruce DeSilva to allow into the stories only cases that could be proven beyond doubt. The story creates a fresh awareness about the history of African Americans and their descendants.