Our Stories
This section introduces you to stories that have been honored at the Let's Do It Better! Workshop on Journalism, Race and Ethnicity.
Here, the award-winning journalists discuss the evolution of their stories, the challenges, their mistakes, ethical issues and all of the work that goes into quality reporting, with particular focus on issues that can arise when a story involves race and ethnicity.
The workshop, founded in 1999 and supported by a Ford Foundation grant, highlights best practices in print and broadcast on the coverage of race and ethnicity. Highlights from those workshops are also available on this site. The following stories below are reprinted with permission.
For more than 18 months, reporter Anne Hull of The Washington Post searched for the new America that is emerging from large-scale immigration. She found it in unique corners of a city long defined racially and ethnically in two tones: black and white. With more than 200,000 foreign-born people arriving in metropolitan Atlanta in the last decade of the 20th Century, Hull found this "new world in old places." Her series was a 2003 Pulitzer Prize finalist in national reporting. (Photo: Sarah L. Voison/The Washington Post) Read more from the series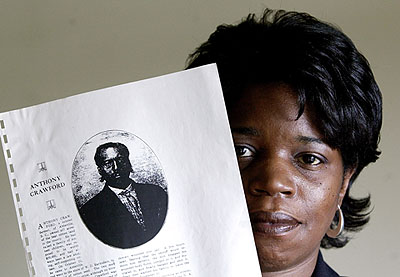 This Associated Press series documents a largely untold chapter of America's violent racial history. Reporters Dolores Barclay, Todd Lewan and editor Bruce DeSilva teach the importance of investigative reporting by proving the complaints about land thefts that are central to the reparations movement. The series unequivocally proves specific land ownership claims, thus documenting a history of racial injustice that continues to have human consequences. (Photo: Rogelio Solis/AP) Read more from the series
 
Elizabeth Llorente of The Record, in Hackensack, N.J., journeys to the center of seismic demographic shifts, and introduces readers to the next chapter in the country's immigration story — one in which old tensions and new opportunities roil and blossom in small-town America. Her stories showcase a new way to deploy the prism through which so many journalists look at stories of immigration and other racial/ethnic change. This series was also featured in an ABC News "Nightline" report. (Photo: Danielle P. Richards/The Record) Read more from the series
Jodi Rave's series for Lee Enterprise Newspapers is a complicated story about Indian land rights and federal bureaucracy. It's a tale of how discrimination older than the United States conspired with neglect and malfeasance to bleed millions of dollars from a struggling people. Rave provides insights into the universal challenges of swimming through a bureaucratic morass, and the reporting problems specific to Indian country. (Photo: North County Times)
Read more from the series
Sacramento Bee senior writer Stephen Magagnini received the American Society of Newspaper Editor's distinguished writing award for diversity for this special report on the Hmong people and their attempts to cope with American culture while trying to retain their own identity. Magagnini shows that it is possible to use the tools of narrative writing to render the stories of others in an authentic way. He tells the story in a way that cuts to the core of what makes the Hmong people of Northern California the same as anyone else while exploring the things in their culture that make them profoundly different. (Photo: Sacramento Bee/Anne Chadwick Williams) Read more from the series