Broken Trust: We Have To Save For Our Futures
Mini-banks encourage Native youths to aim for financial success
By Jodi Rave
Lee Enterprises Newspapers
Part Three of a series. First part of series available in The Authentic Voice
The sixth-grader was drawn to the group of students lining up outside a school room.
"I was thinking to myself, 'What is that?' and I went over and I got nosy," remembers Jay DustyBull, now 18. "They said, 'It's a bank.' I said, 'What do we need a bank for?' "
DustyBull became president of Montana's Blackfeet Nation Mini Bank, a position he held until graduating last year. The bank for students in the Browning School District is helping instill financial literacy in a new generation of Native youth.
"We're raising a whole group of bankers," said Elouise Cobell, a founder of the Blackfeet Nation Bank. "They're powerful."
Cobell, a founder of the Blackfeet Nation Bank, and Roberta Kipp, a tribal educator, started the school bank to teach students basic financial matters.
"It's a chance to learn finances so they aren't intimidated when they have to do business with financial institutions when they grow up," said Janice Coburn, Blackfeet Nation Mini Bank coordinator. "They will be able to ask the appropriate questions."
Cobell is becoming well-known in Indian Country for asking questions. She is the lead plaintiff in a class-action lawsuit asking the Interior Department to provide an accounting of tribal landowners' assets dating to 1887.
Many tribal citizens whose land is managed by the Interior Department never knew what was owed them from their leases and natural resources income, she said. Had they known the questions to ask, they might have been able to better leverage their assets.
Which is why minibanks – and money-savvy youths – are so important.
Today, 300 youths in four Browning schools have savings accounts and can participate in an annual youth banking conference. Students have saved nearly $32,000, DustyBull said.
The banks are spreading. Students at Montana's Crow and Northern Cheyenne reservations participate at five minibank branches operated by First Interstate Bank.
"They're learning to be good corporate citizens," said Holly Halsey-Ami, First Interstate minibank coordinator in Billings. "They're also learning how to deal in the business world they're eventually going to be in."
Minibanks are a road to empowerment, DustyBull said.
"It's important we save," he said. "We have to save for our futures."
Before the banks, many classmates wasted the per-capita payments they received as part of treaty compensation or land settlement claims owed to tribal citizens.
"Some kids would just blow it, buy a fancy car, nice clothes, then get drunk and wreck the car," he said.
So he took an active role as president, making sure his customers were "doing the right thing, that they're setting goals for their futures, for their lives, making sure they're maintaining good grade point averages, attendance."
An unusual role for a bank?
"No," he said. "We're trying to exercise that education … Nowadays, if you don't have an education, you're not going anywhere."
And DustyBull, who plans to major in political science and business at the local tribal college, wants to go places.
"Ever hear of the first Indian governor?"
Return to Series: Broken TrustMore Stories: The Authentic Voice
Resources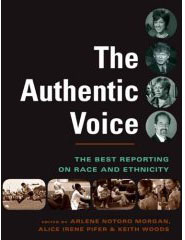 Jodi Rave's series for Lee Enterprise Newspapers is a series of complicated stories about Indian land rights and federal bureaucracy. "Broken Trust" provides insights into the universal challenges of swimming through a bureaucratic morass and the reporting problems specific to Indian country. It's a lesson on how a reporter can work at recognizing and mitigating biases about the government — federal and tribal — to produce a story that sticks to the facts.