Broken Trust: We Have To Do A Better Job Than Our Competition
By Jodi Rave
Lee Enterprises Newspapers
Part Two of a series. First part of series available in The Authentic Voice
In the private sector, most trust fund beneficiaries can make their own choices. First Nebraska Trust Co. senior executives Scott Wendt and Bud Olsson manage other people's money, a role similar to the U.S. government's trust responsibility to Native people.
But that's where the similarities end.
"When you have a public trust, the politics are really driving the decision making, unfortunately or fortunately, for the beneficiaries," Wendt said. "Whereas in our situation, in the private sector, we really are focusing on what the grantors of the trust have asked us to do."
Their company manages nearly 500 accounts, ranging in value from $10,000 to $50 million. Each is handled differently.
"We have 470 accounts, and we almost have 470 different styles or different parameters," Olsson said.
The company tracks each account and provides monthly, quarterly or annual reports — whatever the client wants. And if a beneficiary needs answers, at least two to three people are familiar with the account.
In its role as trustee for tribes and tribal citizens, the U.S. government oversees $3.1 billion in assets. The result: Hundreds of tribes and up to 800,000 past and present Native landowners have relied on bureaucrats to manage their land and income for more than a century.
The Interior Department manages accounts that range from individual leases worth less than $1 to the Sioux Nation's Black Hills account worth $578 million.
The government has adopted a one-size-fits-all approach to managing those accounts. All investment information, once handled at local Bureau of Indian Affairs offices, was transferred to a single agency, the Office of Trust Funds Management.
For account holders like Gary Loudner, who owns land on South Dakota's Crow Creek Reservation, finding basic answers isn't easy.
Loudner inherited land in the 1960s. When he recently sought information about his account, it took two weeks of "investigative" work to learn he and five others owned 31 acres.
"I was so upset about the way I had to do this," he said. "I should have known about this years ago. As far as I'm concerned, I still don't have control over this thing as far as leases."
He is still trying to find out how to negotiate a better lease for his land. Unlike private trust account holders, Loudner can't shop around for a new trustee.
That's the difference between private and public trusts.
"We have to do a better job than our competition to maintain our customer base — or be broke," Olsson said. "That's the neat thing about free enterprise: It forces us all to be good and be better."
Next Story Return to Series: Broken TrustMore Stories: The Authentic Voice
Resources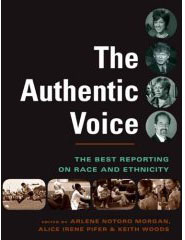 Jodi Rave's series for Lee Enterprise Newspapers is a series of complicated stories about Indian land rights and federal bureaucracy. "Broken Trust" provides insights into the universal challenges of swimming through a bureaucratic morass and the reporting problems specific to Indian country. It's a lesson on how a reporter can work at recognizing and mitigating biases about the government — federal and tribal — to produce a story that sticks to the facts.