Broken Trust: Education is Your Most Powerful Tool
An elder on Idaho's Fort Hall Reservation helps others take control of their land
By Jodi Rave
Lee Enterprises Newspapers
Part Three of a series. First part of series available in The Authentic Voice
Ernestine Werelus didn't wait for others to fix what she sees as the Bureau of Indian Affairs' failure to communicate with Native landowners.
Seven years ago, the Shoshone-Bannock woman started a group on Idaho's Fort Hall Reservation to help fill the gaps in the BIA's management of land owned by tribal citizens.
"Education is your most powerful tool that you can give people," said Werelus, 73. "I don't care whether you're Native or any person of color. Everyone."
"Education is something that is lacking with the BIA and the Department of Interior. They do not educate their landowners."
The Fort Hall Landowners Alliance coaches its clients on federal trust regulations, fair market value leases, estate planning and land consolidation and exchanges.
More important, Werelus said, it's putting millions of dollars in the pockets of tribal citizens.
Bypassing the BIA — which traditionally has negotiated leases for landowners — the alliance has negotiated hundreds of contracts for tribal citizens.
On just 19 leases handled by the alliance, she said, Native landowners' income increased $2 million over five years, she said.
Her group is helping landowners earn fair market prices for some of the country's best potato land. While the BIA might negotiate a $40-per-acre lease, the group has landed leases for up to $135 per acre, she said.
Gerald Ben, deputy director of the BIA's Northwest Region in Portland, Ore., said he didn't know whether Werelus' figures were accurate. "There's a lot of examples they are using that may or may not be good examples," Ben said.
And landowners have always had 90 days to negotiate their own leases.
"They just didn't. They were willing to accept what the farmer was willing to pay, and that's it," Ben said. "The only thing the bureau has to do is make sure the rate meets the minimum approved rate."
Still, the group's efforts have put Werelus at the front of a growing movement by Native landowners to take control of their land and resources. The shift began about two years ago, said Mary Zuni, executive director of the InterTribal Monitoring Association, a tribal trust land organization.
"There's definitely a move by the individual landowners … across the country to organize that wasn't there before," she said.
The less landowners know, the less they make.
And often they've been told little.
In August, U.S. District Judge R. Lynn Winmill granted class-action status to a 1999 lawsuit filed by the alliance against the BIA. The suit alleges Fort Hall's BIA staff released tribal landowners' private information to a power company and others who wanted to lease their land. But the plaintiffs say they were denied the same information.
Ben said he could not comment on the case.
Howard Belodoff, an Idaho Legal Aid Services attorney who works with the alliance, said landowners are often kept in the dark by the BIA.
"They do everything they can do to exclude them from managing their own land," Belodoff said.
"They fight the Ernestine Wereluses of the world and the landowners," he added. "They don't want them involved."
It's not enough to stop Werelus, who doesn't get paid for her work. "We're like mushrooms in the dark, and when they throw a little caca on us, we are supposed to be happy. This old lady isn't happy with caca."
Werelus is driven by the memory of her mother, who wanted answers about her lease checks from the BIA. The requests started when Werelus was in high school and continued after she left for college. Her mom died in 1967. "When we retired and moved back here, her voice was still in my ear," she said.
Werelus learned the land was leased for $62.50 per acre, an increase of only $5 from 1967 to 1993, she said. "I think we've come a long ways," she said. "I think a lot of people at this point have had … mistrust of the Bureau of Indian Affairs, and now it's been validated. "Their suspicion is no longer a suspicion."
Next Story Return to Series: Broken TrustMore Stories: The Authentic Voice
Resources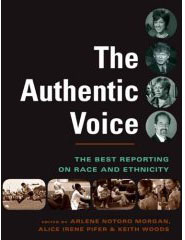 Jodi Rave's series for Lee Enterprise Newspapers is a series of complicated stories about Indian land rights and federal bureaucracy. "Broken Trust" provides insights into the universal challenges of swimming through a bureaucratic morass and the reporting problems specific to Indian country. It's a lesson on how a reporter can work at recognizing and mitigating biases about the government — federal and tribal — to produce a story that sticks to the facts.