Broken Trust: A Long Line of Broken Promises
Office of Special Trustee, created to oversee changes in Native trust fund management, is itself a troubled place
By Jodi Rave
Lee Enterprises Newspapers
Part Two of a series. First part of series available in The Authentic Voice
ALBUQUERQUE, N.M. – Kessler Big Pond makes his living trying to teach Bureau of Indian Affairs staffers how to keep better records.
But his own office still doesn't have a filing system.
"We don't have a files plan and we're going out to the field telling the agencies how to manage their records and file their documents," said Big Pond. "We here at the central office, we don't have one ourselves."
Big Pond is one of 400 employees in the Office of the Special Trustee for American Indians, created by Congress in 1994 to oversee the Interior Department's effort to overhaul how it manages Native trust funds.
And in the realm of Native trust reform, record-keeping is no small clerical task. Indeed, Native landowners are suing the Interior Department for its inability to account for billions of dollars in land and assets it manages for hundreds of thousands of tribal citizens.
Enter the Office of the Special Trustee.
It was designed to carry out the wishes of Congress, to help the department and its Bureau of Indian Affairs become more efficient, to end decades of trust fund mismanagement.
Instead, critics say, the office is mired in its own problems:
Its records management program – intended to be a pillar in trust fund reform – is crumbling. In April, a court-appointed investigator pummeled the records training program, saying it failed to address "the most rudimentary aspects of trust record keeping."
Instead of working together, Office of the Special Trustee leaders and Interior Department officials have clashed, resulting in the resignations of two special trustees in three years.
Turmoil inside the trustee's office is taking its toll on employees. The environment became so contentious this year an Interior Department official traveled from Washington to Albuquerque to meet with employees.
When the Office of Trust Records – or OTR – was created within the special trustee's office, it was supposed to establish an exemplary records management system for BIA employees.
And not just for trust funds. The 10,000-employee BIA would get records help for all of the services it provides 560 tribes, including education, social services and law enforcement.
But the training program was sharply criticized in an April report by Alan Balaran, appointed by a federal judge to investigate the department's reform efforts.
"Almost three years ago, OTR director Kenneth Rossman promised this court an 'extensive new training program' developed and taught by records specialists with expertise in 'trust programs,' " Balaran wrote. "Unfortunately this representation stands in a long line of broken promises."
Among Balaran's findings: Few OTR records specialists had any background in trust responsibilities or records management; BIA attendance for records training wasn't mandatory; and, three sets of training materials failed to provide a basic definition for "trust records."
"OST/OTR has utterly failed to initiate a trust records training program … Left unchecked the consequences to Indian beneficiaries could prove irreversible," Balaran wrote.
Still, Balaran found praise for the office's employees. "That these records management specialists have accomplished so much despite the lack of training and the absence of any orientation serves as testimony to their dedication and warrants commendation."
In a memo to special trustee employees, Interior Deputy Secretary Steven Griles responded to the report by acknowledging Balaran's "grave concerns about our Indian trust records management program." Griles added: "Indian trust records are one cornerstone of our trust management program, hence we must exercise due diligence and great care to address any threats or opportunities involving these trust assets."
But by the time Balaran's report was released, Rossman, the head of OTR, had already been promoted to the special trustee's office acting chief of staff.
Rossman's departure typifies a constant flux of top managers at the Office of the Special Trustee. Some move up, others move out.
The first special trustee, Paul Homan, left in 1999. In his resignation letter, Homan said an order issued by then-Interior Secretary Bruce Babbitt "deprived" him from doing his job by changing the responsibilities of key senior managers who reported to him.
"The implementation of the order also replaced an experienced and competent Indian manager with a new non-Indian manager with no experience in Indian trust records management," Homan said.
Thomas Slonaker, who replaced Homan, resigned recently after clashing with Interior Department officials.
His July 31 departure came on the heels of a memo to Slonaker from his boss, Interior Secretary Gale Norton, criticizing his ability to do his job.
But some see her criticism as the department's reluctance to allow anyone an oversight role in its management of trust funds.
"Twice, in successive administrations, the appointed special trustee has resigned due to a lack of sufficient authority and support by the Secretary of Interior to carry out the statutory responsibilities of the Office of the Special Trustee," said Sen. John McCain, R-Ariz., in a letter to the Senate Committee on Indian Affairs.
McCain notified Norton in August that he intended to seek a congressional review regarding Slonaker's resignation.
Donna Erwin, executive director of the Office of the Special Trustee's trust systems projects, was named acting special trustee.
Meanwhile, the turmoil at the top has found its way to the rank-and-file employees. Earlier this year, OTR staffers submitted a 21-page memo to Slonaker – before he resigned – detailing their woes. Among them: Top managers lacked experience and didn't provide employees with policies or procedures needed to complete a records management program. Supervisors also lacked experience, leaving employees with no coaches, mentors or advocates for completing program goals, which didn't exist. Finally, the records office lacked annual operational plans.
In response, James Cason, an Interior Department associate deputy secretary, arrived in Albuquerque in the middle of July to meet with workers. "There were meetings with the staff and those discussions are being taken very seriously," Dan Dubray, a department spokesman, said. "It will not be long before there is clear action about some of the concerns expressed there."
Deborah Meisner, Office of Trust Records acting director, has since been reassigned. Interior Department officials said they could not comment on any specific personnel issues.
The problems at work make things difficult for employees, many who have their own trust fund accounts.
"I wish the tribes would understand, we are on their side," said Helen Gaisthia, an accounting specialist who researches trust records for tribes and individuals. "We are all Indians here and we're all proud to serve their needs. It's just the management."
Next Story Return to Series: Broken TrustMore Stories: The Authentic Voice
Resources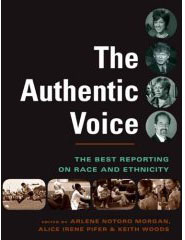 Jodi Rave's series for Lee Enterprise Newspapers is a series of complicated stories about Indian land rights and federal bureaucracy. "Broken Trust" provides insights into the universal challenges of swimming through a bureaucratic morass and the reporting problems specific to Indian country. It's a lesson on how a reporter can work at recognizing and mitigating biases about the government — federal and tribal — to produce a story that sticks to the facts.